Our Showroom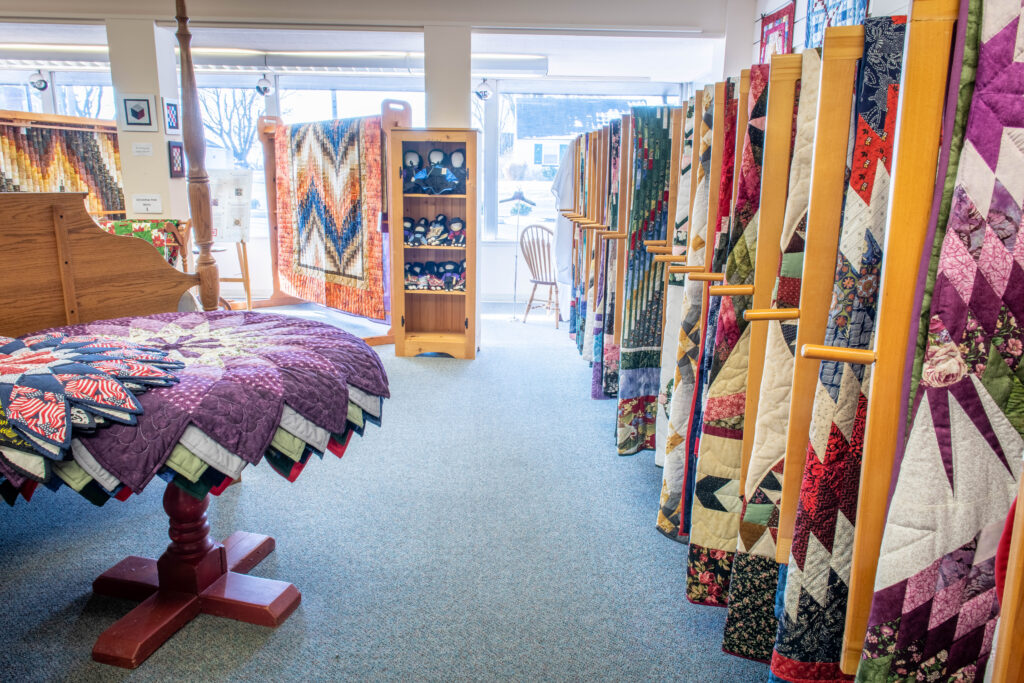 Our store is over 3,500 square feet and features a large inventory of quilts and other products. We provide several beds where we can showcase any quilt for you in order to demonstrate the intricacies of stitching, colors, and pattern. This allows you to see how it would actually look on a bed. The quilt sizes in our store range from wall hangings, crib quilts, throws, twin, full/double, queen to king.
In addition to our large inventory of hand-stitched quilts, we also offer a variety of related products for your home. These products are also crafted by local artisans and include table runners, throw pillows, wall hangings, patterns, children's items, quilting books, stencils, quillows, Christmas ornaments, wooden boxes, and much more.
Tour Our Showroom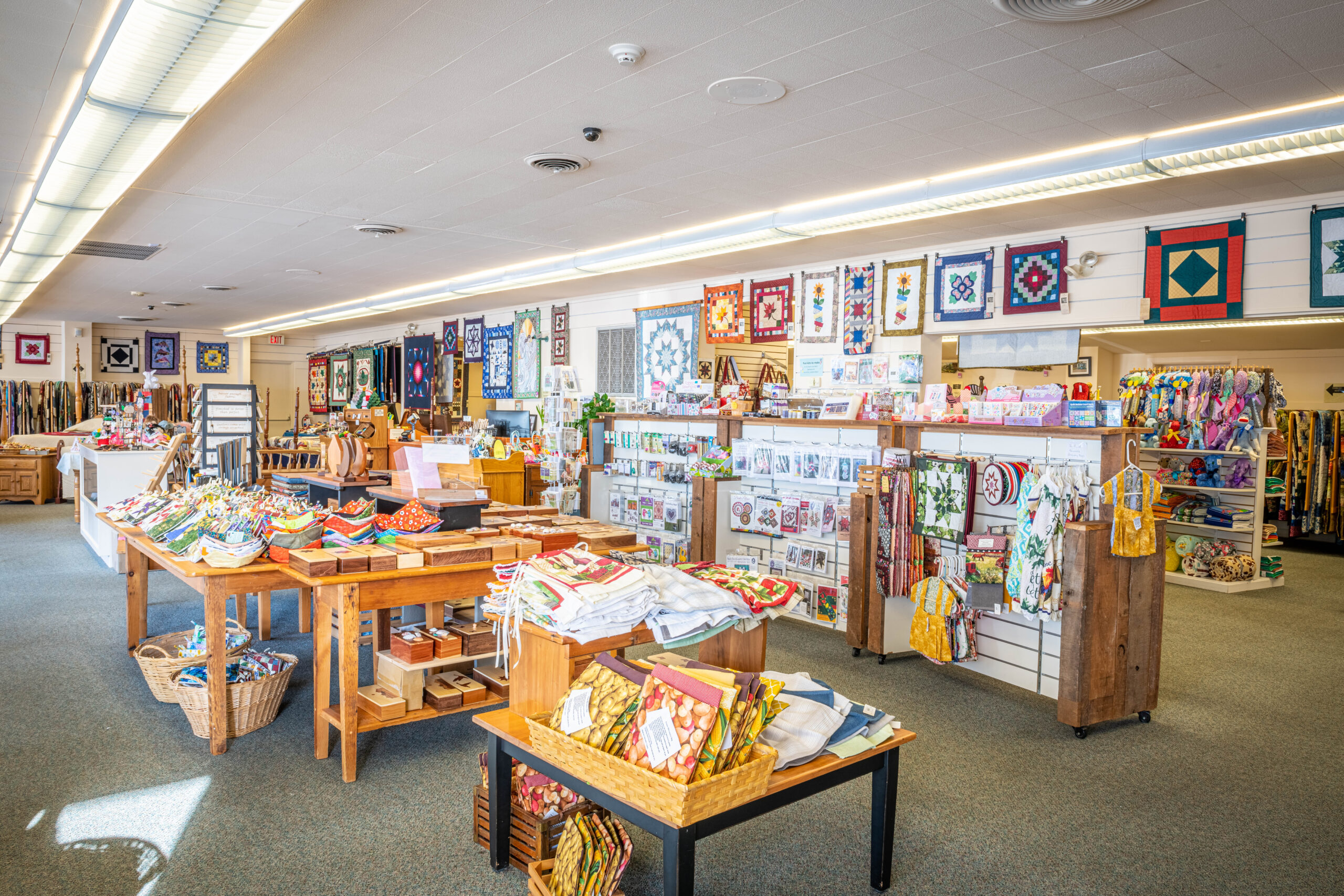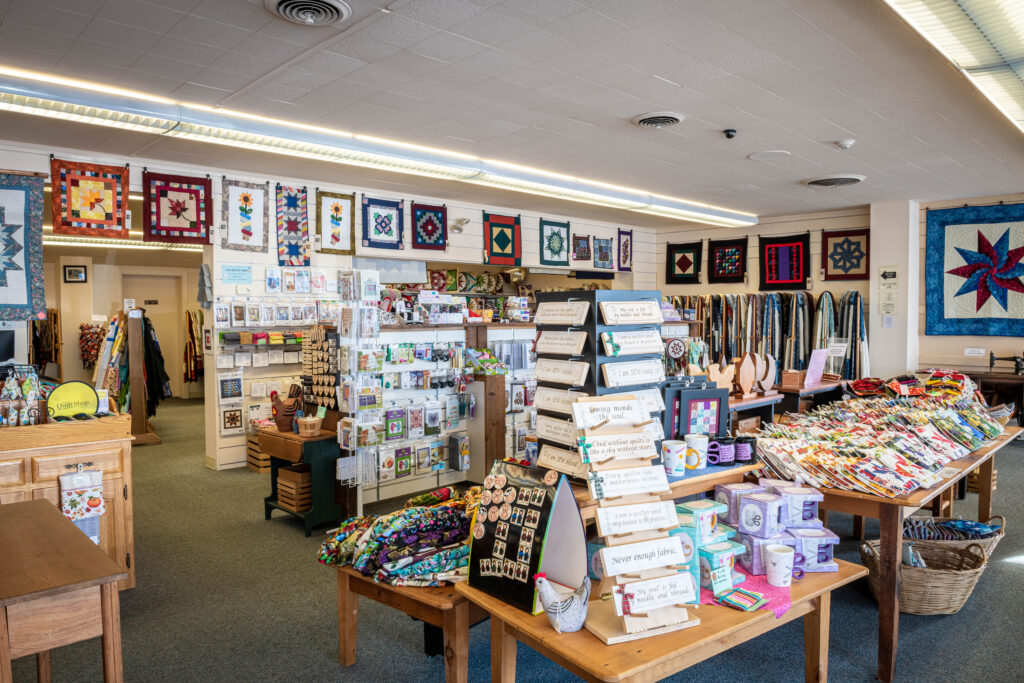 Our Staff
Our experienced staff is comprised of quilters and quilt enthusiasts who all share the love of quilts. We are knowledgeable about the quilts, their designs, colors, sizes, and most importantly, the workmanship of each and every quilt maker. We will try to answer any question, make suggestions if needed, and demonstrate just how to fit the quilt on the bed. We are always willing to take the extra step to help ensure you take home the perfect quilt!