Purchasing a quilt may be a bit of an investment for some people so, it's important to understand what makes one quilt more desirable or different from another. Here are some considerations when thinking about purchasing a quilt.
Hand Stitching versus Machine Stitching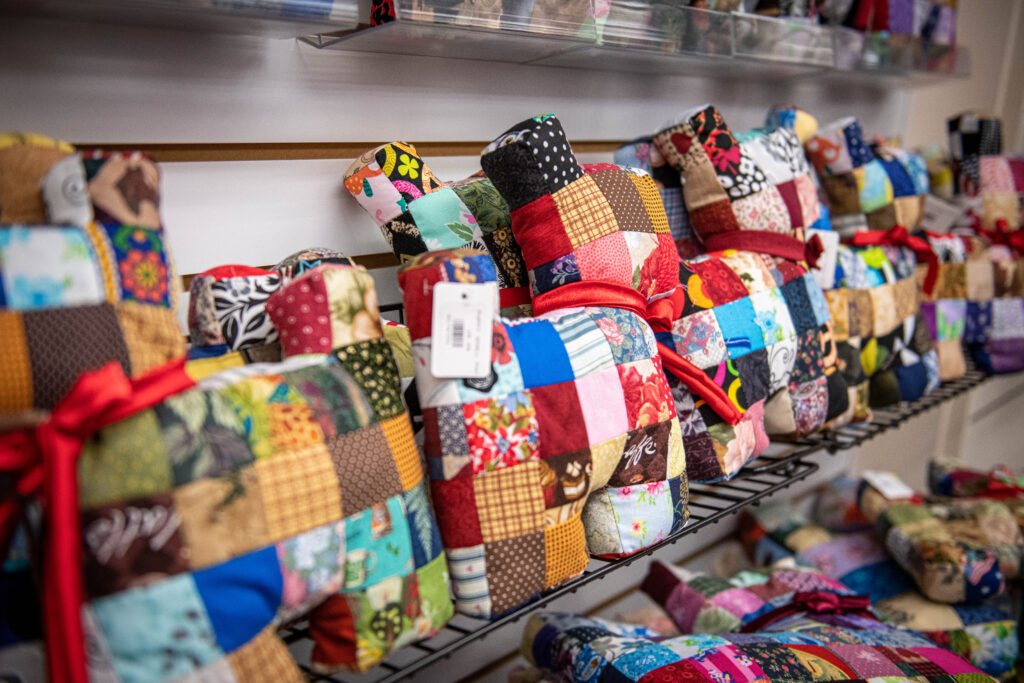 Quilts that are hand-stitched and assembled by a master quilter obviously take far longer to complete. A master quilter possesses many years of experience in making quilts and puts hours of love and devotion into the process. Quilts such as the XX, YY, or ZZ may take a master quilter up to XX hours to complete.
In general, the quilting stitches should be small and consistent in length and should look the same on both sides of the quilt. The seams should not be loose, and the fabrics should be good to best quality.
In contrast, machine-stitched quilts can be mass-produced. The resulting quilts often have less variation and tend to be much more uniform. Stitches are…??
Size of Your Quilt
Quilts are not made to standard bed sizes such as twin, double, queen or king. So, it's important to measure your bed to determine the width needed for a comfortable drop down the sides and bottom of the bed. Often, the quilt design dictates the finished size of the quilt.
For example:
Queen size quilts range from 95 inches wide to 108 inches wide
King size quilts range from 109 inches wide and up.
Our quilts are generous in length, 110 inches and up. This allows for an ample pillow tuck, so you do not need pillow shams. The quilt sizes in our store range from wall hangings, crib quilts, throws, twin, full/double, queen to king.
Bed Style
It is important to consider the style of your bed. For example, if you have a sleigh bed or storage drawers underneath the mattress, you may want your quilt to end at this point rather than tucking it in or hanging over the end of the bed. If you have a tall or pillow-top mattress on a box spring, you would want your quilt to cover the entire side of the mattress, so you might want a dust ruffle to cover the box spring.
Design and Colors
Quilts come in a wide variety of designs and colors. This is wonderful for our customers, but sometimes it can be challenging to choose the right design or color scheme for your home. We're here to help!
If you visit our store, consider bringing along color samples to help guide color selection. Customers sometimes bring a paint sample, a small hand towel or throw pillow, or something that shows the colors of your room. If you can't visit our showroom in person, we do offer a personal shopper experience (link to more info) using remote technology to show you a variety of quilts that would work for your needs. It's a simple process that allows you to "shop" from anywhere in the world.
Types of Quilts
Quilts fall into three main categories:
Pieced
Applique
Whole cloth
Pieced Quilts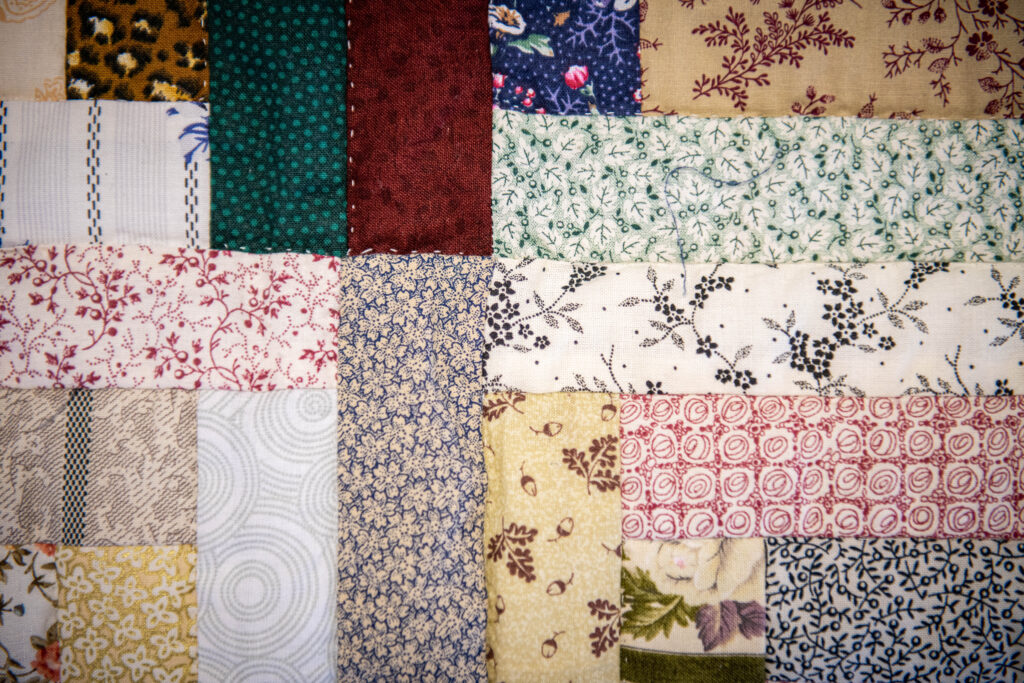 Pieced quilts are designs made by cutting pieces of different fabrics that are sewn together to make the design. Some examples of pieced quilts include Log Cabin, Double Wedding Ring and 9 Patch.
Applique Quilts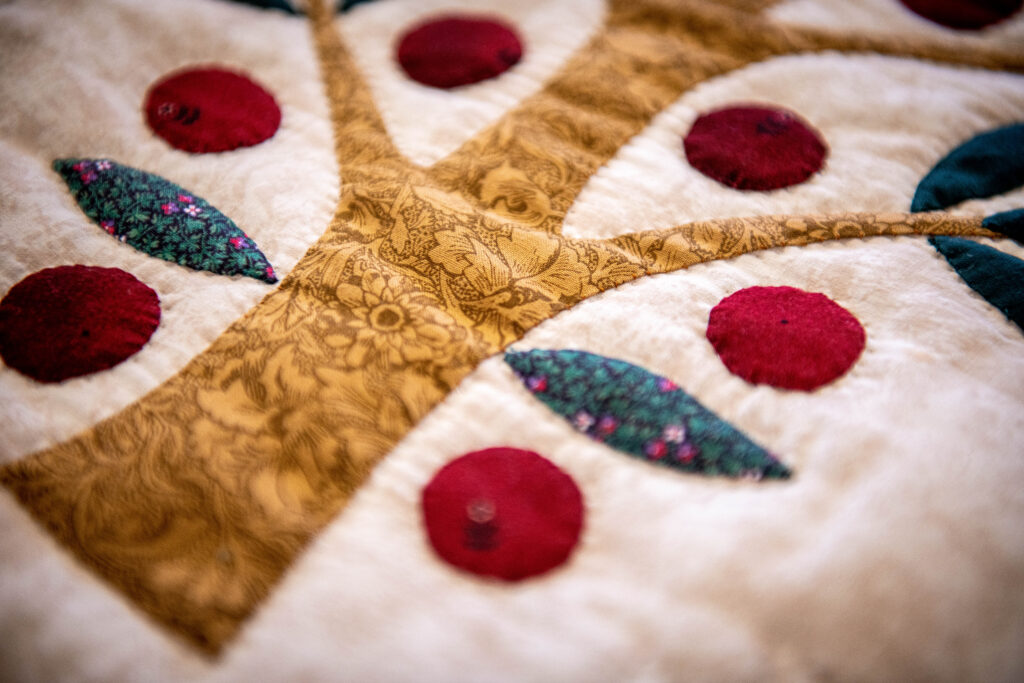 Applique quilts are created when fabric pieces are cut out and hand-sewn to a larger piece of fabric, or "applied" to the fabric. The designs are usually floral, possibly with birds or hearts. Examples of applique quilts include Spring Basket, Heart Bouquet, and Heart of Roses.
Whole cloth quilts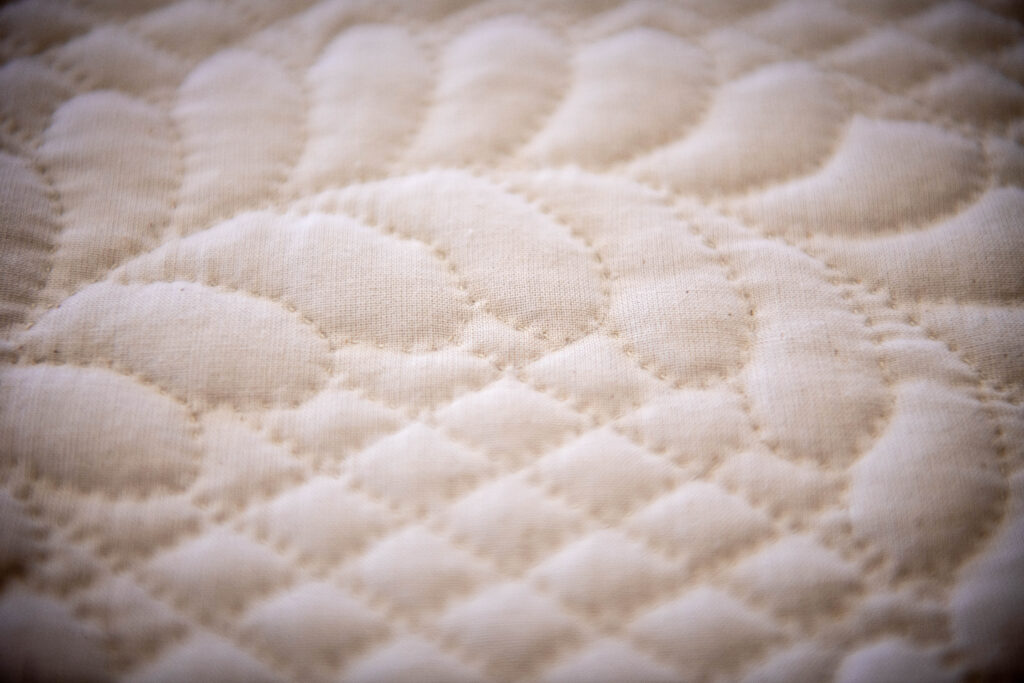 A whole cloth quilt is one "whole" piece of fabric, cut only for the size of the bed (queen, king, etc). It is intricately hand quilted with feathers, cables, diamonds, birds, and hearts. This requires a master hand quilter. Heirloom, Hershey, and Pineapple are examples of whole cloth quilts.
In Summary
There are so many factors that might impact your quilt-buying decision. Whether you're browsing our large showroom inventory or getting some special attention through our personal shopper experience, our knowledgeable staff is here to answer your questions and guide you to your perfect quilt! We invite you to view examples of our quilts on our website or stop into our showroom in Ronks, Pennsylvania, in Lancaster County.
Our inventory varies, and we may have some quilts in our showroom that are not on our website. It is important for you to call to inquire about options so we may help you find the perfect quilt for your home.
Contact us by phone at 717.687.8439 or send us an email at quilts@quiltshopatmillers.com.